Welcome To Ontario Mortgage Superstore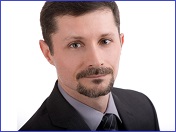 Lawrence Kobescak
License # M09001790
Toll Free 888-414-8840
Hi, I'm Lawrence and welcome to Ontario Mortgage Superstore.com. I'm a mortgage agent with Trillium Mortgage broker. Trillium has been providing residents across Ontario with prime, alternative and private mortgage lending for over 20 years.
We specialize in second mortgages, private mortgages and alternative lending of homes for clients with bad credit, even under a power of sale. Whether you are purchasing a home, refinancing your mortgage, taking equity out of your home or switching lenders for a better mortgage rate, we may be able to help you. Trillium mortgage has one of the largest networks of private second mortgage lenders in Ontario.
Ontario Mortgage Superstore.com also offers some of the lowest mortgage rates in all of Ontario, even compared to the largest mortgage rate comparison websites. How do we beat the major banks and other Ontario mortgage brokers? To ensure that we provide you the best mortgage rates possible, we've partnered up with the LARGEST mortgage broker in Canada by funded volume. Their size and volume makes it possible to discount the mortgage to ensure that you do receive the lowest mortgage rate.
Whatever your mortgage need, our team is here to help. There is never any pressure and no obligation. Start by selecting the inquire button that best suits your situation and someone will contact you.

Call Today
For Your Mortgage Needs
If you are looking for a mortgage in Ontario it has never been a better time to get financing. Canadian mortgage rates are at a historic low and the housing market has proven over the last few years how resilient our market is. I am confident that with Ontario's transit expansion plans and Canada's stance on immigration that the province will see a nice surge in home prices over the next 5 -15 years. Trillium Mortgage is your mortgage broker with over 20 years of experience helping Ontario home owners. If you are looking for Ontario mortgage brokers with experience, that you can trust and a large network of established lenders, call Trillium mortgage broker today.
Home Mortgage / Mortgage Refinancing

If you are looking at buying a new home or looking to refinance your current home we will find you the lowest mortgage rates for your purchase or refinance. Purchases up to 95% and refinancing up to 80%.

First Time Home Buyers

The prospects are bright if you are a first time home buyer. If you are a first time home buyer give me a call today. I can help you understand the many opportunities currently available for first time home buyers. Check out our mortgage calculator on the side bar, this will help you figure our how much you can afford. We can help first time home buyers save with the lowest rates anywhere. First time home buyers can purchase a home with as little as 5% down.

Commercial Financing

If you are a commercial property owner in need of an Ontario mortgage broker, call today. We have many commercial lenders who can help no matter what or where your property is. Trillium offers commercial mortgage broker services for rental properties, plaza's, industrial space, office buildings, construction financing, farm mortgages, acreage and much more. Private commercial mortgage lenders are also available. If you are looking for the lowest commercial mortgage rates, call us today.

Rental Properties

I can help real estate investors local or abroad in need of a mortgage for a rental property. Whether you are a first time rental property owner or purchasing your eighth property we can help you. Rental mortgages for properties available for up to 80% loan to value.

Private Mortgage Lenders

Are you in need of a private mortgage? Trillium mortgage broker is a leader in offering private mortgages and has access to an established and well reputable network of private lenders. We can offer the lowest rates for your private mortgage. Private mortgages for properties available for up to 85% (GTA), 80% in major centres and 75% in rural and select cities

Second Mortgage / Home Loans / Debt Consolidation Loan

We offer second mortgages, home loans and debt consolidation loans up to 85% (GTA), 80% in major centres and 75% in rural and select cities. Bad credit histories are our specialty. Even if you are being foreclosed, are in power of sale or have recently gone bankrupt, we can help you. We offer the lowest interest rates on your second mortgage, home loans and debt consolidation loan needs.