Trillium Offers York Region Mortgage Broker Services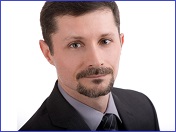 Lawrence Kobescak
License # M09001790
Toll Free 888-414-8840
Hi, I'm Lawrence and welcome to OntarioMortgageSuperstore.com. I am a full service mortgage agent with Trillium Mortgage broker. Trillium has been providing Ontario residents with prime, alternative and private mortgage lending for over 20 years.
We offer home, commercial, rental, second and private mortgages. Whether you are purchasing a home, refinancing your mortgage, obtaining a home loan or switching lenders, we will get you the lowest rate for your mortgage. How do we beat the major banks and the well advertised York Region mortgage brokers?
The average consumer has access to 6-8 lenders, the average York Region mortgage broker has access to 40, we have access to over 100 highly competitive public and private lenders across Ontario. Trillium has the largest network of private lenders in Ontario.
Whatever your mortgage need, I will make the entire process easy. There is never any pressure and no obligation. Why don't you fill out an application or give me a call today.
Maximum Mortgage Loans

Residential

Home Purchase
Home Refinancing
Second Mortgage
Rental Property
Private Mortgage
Home Loan
Vacant Lot

Max LTV

95%
90%
85%
80%
85%
85%
75%

Commercial

Rental
Storefront
Office Building
Commercial Plaza
Industrial Space
Farm Financing
Acreage

Max LTV

80%
80%
75%
75%
75%
55%
55%

Mortgage Broker Services Available

** Select a service type for more information **

Why Use A York Region Mortgage Broker?

1. SAVINGS - A York Region mortgage broker has access to many more lenders then the well known banks and credit unions ensuring that you DO get the best rates possible.

2. CONVENIENCE - Obtaining a mortgage through me is quick, easy and convenient. I have the flexibility to work around your schedule. Most of the work can often take place over the phone or through email.

3. STRESS FREE - There is no need to negotiate. I will give you the lowest rate EVERY TIME.

4. COST - My service is free of charge to most consumers. Charges may apply when the borrower has bad credit or has an extremely high debt to equity ratio. A simple rule of thumb would be if every bank and credit union in Canada turns you down, there may be a fee.

5. ECONOMY OF SCALE - When dealing with a bank, a York Region mortgage broker will often be able to get a much lower rate than the lowest rates offered to the consumer.

6. ETHICS AND INTEGRITY - As an Ontario mortgage agent I am licensed by the Financial Services Commission of Ontario (FSCO.GOV.ON.CA) and a member of the Canadian Association Of Accredited Mortgage Professionals (CAAMP.ORG), the lending officer at your bank is not. My license and membership can be confirmed at the links below.

View my FSCO license
View my CAAMP membership

7. NO CONFLICT OF INTEREST - As an Ontario mortgage agent I provide a service. The service I offer is to find you the lender with the lowest interest rates, to provide you with flexible mortgage options and to provide unbiased answers to your questions. The mortgage officer at your bank is there to sell you their employer's product.

About York
The Regional Municipality of York, also called York Region, is a regional municipality in Southern Ontario, Canada, between Lake Simcoe and Toronto. It replaced the former York County in 1971. The 2006 census population was 892,712. It is the fastest growing census division in Canada, expected to surpass 1.5 million residents by 2031. The entire region is part of the Greater Toronto Area and the inner ring of Golden Horseshoe. The regional seat is in Newmarket.
Economy
The economy of York Region is a mix. In general, the economies in its southern communities include a full range of businesses from industrial to high-tech. Further north, beginning in the northern sections of Vaughan and Markham, extensive wetlands and farmland still remain, although new housing developments continually consume space year after year. There are ongoing conflicts between conservationists and developers over land use. Most contentious is the conflict use of the Oak Ridges Moraine.
Education
Seneca College of Applied Arts and Technology has three campuses located in York Region, in King, Markham and Newmarket. York University is located just outside of York Region's southern border, in Toronto.
Transportation
The road network in York Region is remarkably 'grid-like', meaning most roads run north-south or east-west. The topography of the land has permitted roads to be set in predominantly straight lines. York Region assigned approximately 50 roads as York Regional Routes, meaning that the cost of maintaining of these roads is paid for by York Region.
Public Transportation
York Region is served by:
York Region Transit (YRT), which also runs Viva (bus rapid transit)
GO Transit, which offers bus and train services in the Greater Toronto Area
Toronto Transit Commission, which has several bus routes which cross York's southern border, and which offer limited services in Vaughan, Richmond Hill and Markham.
Until 2001, the towns of York Region operated separate public transit services, which did not connect very well with each other. YRT was created by the Regional Government to combine five of these services:
Vaughan Transit
Markham Transit
Richmond Hill Transit
Newmarket Transit
Since 2001, bus routes have been extensively enhanced in the five communities which had pre-existing services, but YRT's services to East Gwillimbury is limited to two routes, and service to King, Georgina and Whitchurch-Stouffville are even more limited due to the relatively sparse populations in each of those towns.
Rail
The GO Train (Government of Ontario Trains) operates within York, providing 2 stations across the city. The system is also known as GOT, or GTTA (Greater Toronto Transit Authority). GO Train is an interregional passenger train and passenger shuttle service (as mentioned above, see the "GO Bus" section) across Greater Toronto Area. GO Train operates on the CN line in York, and only during rush hours. The two GO stations in Markham are as follows:
Rutherford (Rutherford Road and Keele Street)
Maple (Major MacKenzie Drive and Keele Street)
GO Train operates only the E line (Barrie Line) in York. There are a total of 10 stations on the line. E line continues north to Barrie, while continuing south to Union Station, which also connects VIA Rail, TTC bus/subway/streetcar lines, and other GO train lines.
York Planning and Economic Development
Follow the link for the most recent York Region Economic Development initiatives.
York Region Property Taxes
Compare the varying property tax rates for York region cities.
---

Call Today

For All Of Your York Region Mortgage Needs
If you are looking for a mortgage in Ontario it has never been a better time to get financing. Canadian mortgage rates are at a historic low and the housing market has proven over the last few years how resilient our market is. I am confident that with Ontario's transit expansion plans and Canada's stance on immigration that the province will see a nice surge in home prices over the next 5 -15 years. Trillium Mortgage is your mortgage broker with over 20 years of experience helping Ontario home owners. If you are looking for York Region mortgage brokers with experience, that you can trust and a large network of established lenders, call Trillium mortgage broker today.
Home Mortgage / Mortgage Refinancing

If you are looking at buying a new home or looking to refinance your current home we will find you the lowest mortgage rates for your purchase or refinance. Purchases up to 95% and refinancing up to 90%.

First Time Home Buyers

The prospects are bright if you are a first time home buyer. If you are a first time home buyer give me a call today. I can help you understand the many opportunities currently available for first time home buyers. Check out our mortgage calculator on the side bar, this will help you figure our how much you can afford. We can help first time home buyers save with the lowest rates anywhere. First time home buyers can purchase a home with as little as 5% down.

Commercial Financing

If you are a commercial property owner in need of a York Region commercial mortgage broker, call today. We have many commercial lenders who can help no matter what or where your property is. Trillium offers commercial mortgage broker services for rental properties, plaza's, industrial space, office buildings, construction financing, farm mortgages, acreage and much more. Private commercial mortgage lenders are also available. If you are looking for the lowest commercial mortgage rates, call us today.

Rental Properties

I can help real estate investors local or abroad in need of a mortgage for a rental property. Whether you are a first time rental property owner or purchasing your eighth property we can help you. Rental mortgages for properties available for up to 85% loan to value.

Private Mortgage Lenders

Are you in need of a private mortgage? Trillium mortgage broker is a leader in offering private mortgages and has access to an established and well reputable network of private lenders. We can offer the lowest rates for your private mortgage. Private mortgages for properties available for up to 85% loan to value

Second Mortgage / Home Loans / Debt Consolidation Loan

We offer second mortgages, home loans and debt consolidation loans up to 85% loan to value. Bad credit histories are our specialty. Even if you are being foreclosed, are in power of sale or have recently gone bankrupt, we can help you. We offer the lowest interest rates on your second mortgage, home loans and debt consolidation loan needs.

Vacation Home / Cottage / Second Home

Are you buying or refinancing a vacation home, second home or a cottage? Trillium Mortgage is your York Region mortgage broker who can find you the lowest interest rate for your dream getaway or second home. Vacation homes, cottages and second homes can be purchased with as little as 5% down.