Trillium Offers Toronto Mortgage Broker Services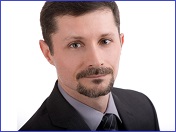 Lawrence Kobescak
License # M09001790
Toll Free 888-414-8840
Hi, I'm Lawrence and welcome to Ontario Mortgage Superstore.com. I'm a mortgage agent with Trillium Mortgage broker. Trillium has been providing residents across Ontario with prime, alternative and private mortgage lending for over 20 years.
We specialize in second mortgages, private mortgages and alternative lending of homes for clients with bad credit, even under a power of sale. Whether you are purchasing a home, refinancing your mortgage, taking equity out of your home or switching lenders for a better mortgage rate, we may be able to help you. Trillium mortgage has one of the largest networks of private second mortgage lenders in Ontario.
Ontario Mortgage Superstore.com also offers some of the lowest mortgage rates in all of Ontario, even compared to the largest mortgage rate comparison websites. How do we beat the major banks and other Ontario mortgage brokers? To ensure that we provide you the best mortgage rates possible, we've partnered up with the LARGEST mortgage broker in Canada by funded volume. Their size and volume makes it possible to discount the mortgage to ensure that you do receive the lowest mortgage rate.
Whatever your mortgage need, our team is here to help. There is never any pressure and no obligation. Start by selecting the inquire button that best suits your situation and someone will contact you.
Maximum Mortgage Loans

Residential

Home Purchase
Home Refinancing
Second Mortgage
Rental Property
Private Mortgage
Home Loan
Vacant Lot

Max LTV

95%
80%
85%
80%
85%
85%
75%

Commercial

Rental
Storefront
Office Building
Commercial Plaza
Industrial Space
Farm Financing
Acreage

Max LTV

80%
80%
75%
75%
75%
55%
55%

Mortgage Broker Services Available

** Select a service type for more information **

Why Use A Toronto Mortgage Broker?

1. SAVINGS - A Toronto mortgage broker has access to many more lenders then the well known banks and credit unions ensuring that you DO get the best rates possible.

2. CONVENIENCE - Obtaining a mortgage through me is quick, easy and convenient. I have the flexibility to work around your schedule. Most of the work can often take place over the phone or through email.

3. STRESS FREE - There is no need to negotiate. I will give you the lowest rate EVERY TIME.

4. COST - My service is free of charge to most consumers. Charges may apply when the borrower has bad credit or has an extremely high debt to equity ratio. A simple rule of thumb would be if every bank and credit union in Canada turns you down, there may be a fee.

5. ECONOMY OF SCALE - When dealing with a bank, a Toronto mortgage broker will often be able to get a much lower rate than the lowest rates offered to the consumer.

6. ETHICS AND INTEGRITY - As an Ontario mortgage agent I am licensed by the Financial Services Commission of Ontario (FSCO.GOV.ON.CA) and a member of the Canadian Association Of Accredited Mortgage Professionals (CAAMP.ORG), the lending officer at your bank is not. My license and membership can be confirmed at the links below.

View my FSCO license
View my CAAMP membership here

7. NO CONFLICT OF INTEREST - As an Ontario mortgage agent I provide a service. The service I offer is to find you the lender with the lowest interest rates, to provide you with flexible mortgage options and to provide unbiased answers to your questions. The mortgage officer at your bank is there to sell you their employer's product.
About Toronto
With 2.5 million people living in Toronto proper, and about five million in the Greater Toronto Area, about half of the province's people live in the metropolitan area. There's a large and thriving multicultural population, more than 100 languages can be heard on the streets of Toronto.
Education
Toronto is home to a number of post-secondary academic institutions. The University of Toronto, established in 1827, is the oldest university in Ontario and a leading public research institution. It is a worldwide leader in biomedical research. York University, located in the north end of Toronto, houses the largest law library in the Commonwealth of Nations. The city is also home to Ryerson University, Ontario College of Art & Design, and the University of Guelph-Humber.
There are four diploma-granting colleges in Toronto, Seneca College, Humber College, Centennial College and George Brown College. The city is also home to a satellite campus of the francophone Collège Boréal. In nearby Oshawa, usually considered part of the Greater Toronto Area, are Durham College and the University of Ontario Institute of Technology, while Halton Region is home to Sheridan College.
Transportation
The Toronto Transit Commission (TTC) is the third largest public transit system in North America after the New York City Transit Authority, and the Mexico City Metro. The TTC provides public transit within the City of Toronto. The backbone of its public transport network is the subway system, as well as a mainly elevated rapid transit line. The TTC also operates an extensive network of buses and streetcars.
The Government of Ontario also operates an extensive rail and bus transit system called GO Transit in the Greater Toronto Area. As of January 2009, GO Transit carries over 205,000 passengers every weekday on its seven train lines and extensive bus system.
Economy
Toronto is a major international centre for business and finance. Generally considered the financial capital of Canada, Toronto has a high concentration of banks and brokerage firms on Bay Street, in the Financial District. The Toronto Stock Exchange is the world's seventh-largest stock exchange by market capitalization. All of the Big Five banks of Canada are headquartered in Toronto, as are a majority of Canada's corporations.
Toronto Planning and Initiatives
See the Strategic Initiatives, Policy & Analysis page for current Toronto economic development plans.
Toronto's Waterfront Development – Waterfront development planning initiatives.
Visit Toronto's City Initiatives home page for more information.
Toronto Property Taxes
Toronto has the lowest property tax rate of any city within or surrounding the GTA. Toronto does unfortunately have it's own land transfer tax which is structured very similarly to the Ontario land transfer tax. Click the link to view the most recent Toronto property tax rates.
---

Call Today

For All Of Your Toronto Mortgage Needs
With Canadian mortgage rates at a historic low and with how strong the housing market has proven over the last few years. I am confident that with the areas transit expansion plans and Canada's stance on immigration that Toronto will see a continued surge in home prices over the next decade. Trillium Mortgage is your mortgage broker with over 20 years of experience helping Ontario home owners. If you are looking for Toronto mortgage brokers with experience, that you can trust and a large network of established lenders, call Trillium mortgage broker today.
Home Mortgage / Mortgage Refinancing

If you are looking at buying a new home or looking to refinance your current home we will find you the lowest mortgage rates for your purchase or refinance. Purchases up to 95% and refinancing up to 80%.

First Time Home Buyers

The prospects are bright if you are a first time home buyer. If you are a first time home buyer give me a call today. I can help you understand the many opportunities currently available for first time home buyers. Check out our mortgage calculator on the side bar, this will help you figure our how much you can afford. We can help first time home buyers save with the lowest rates anywhere. First time home buyers can purchase a home with as little as 5% down.

Commercial Financing

If you are a commercial property owner in need of an Toronto commercial mortgage broker, call today. We have many commercial lenders who can help no matter what or where your property is. Trillium offers commercial mortgage broker services for rental properties, plaza's, industrial space, office buildings, construction financing, farm mortgages, acreage and much more. Private commercial mortgage lenders are also available. If you are looking for the lowest commercial mortgage rates, call us today.

Rental Properties

I can help real estate investors local or abroad in need of a mortgage for a rental property. Whether you are a first time rental property owner or purchasing your eighth property we can help you. Rental mortgages for properties available for up to 85% loan to value.

Private Mortgage Lenders

Are you in need of a private mortgage? Trillium mortgage broker is a leader in offering private mortgages and has access to an established and well reputable network of private lenders. We can offer the lowest rates for your private mortgage. Private mortgages for properties available for up to 85% loan to value

Second Mortgage / Home Loans / Debt Consolidation Loan

We offer second mortgages, home loans and debt consolidation loans up to 85% loan to value. Bad credit histories are our specialty. Even if you are being foreclosed, are in power of sale or have recently gone bankrupt, we can help you. We offer the lowest interest rates on your second mortgage, home loans and debt consolidation loan needs.

Vacation Home / Cottage / Second Home

Are you buying or refinancing a vacation home, second home or a cottage? Trillium Mortgage is an Toronto mortgage broker who can find you the lowest interest rate for your dream getaway or second home. Vacation homes, cottages and second homes can be purchased with as little as 5% down.

Toronto Real Estate Agents

The Toronto real estate market is on fire, with the average home price now topping over one million dollars! Toronto has posted double digit home price gains for several consecutive years. Toronto is a great city to live, raise a family and invest in. While the city of Toronto is quite expensive for detached homes, there is a significant amount of condos available at a lower price point. I recommend browsing Realtor.ca for homes and condo or speak to Toronto Real Estate Agent Lawrence Kobescak to get a better idea for the area and what is available. The expert advice of a local Realtor is invaluable when looking for the right home.