Trillium Offers Chatham Mortgage Broker Services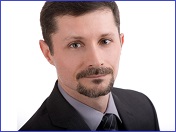 Lawrence Kobescak
License # M09001790
Toll Free 888-414-8840
Hi, I'm Lawrence and welcome to Ontario Mortgage Superstore.com. I'm a mortgage agent with Trillium Mortgage broker. Trillium has been providing residents across Ontario with prime, alternative and private mortgage lending for over 20 years.
We specialize in second mortgages, private mortgages and alternative lending of homes for clients with bad credit, even under a power of sale. Whether you are purchasing a home, refinancing your mortgage, taking equity out of your home or switching lenders for a better mortgage rate, we may be able to help you. Trillium mortgage has one of the largest networks of private second mortgage lenders in Ontario.
Ontario Mortgage Superstore.com also offers some of the lowest mortgage rates in all of Ontario, even compared to the largest mortgage rate comparison websites. How do we beat the major banks and other Ontario mortgage brokers? To ensure that we provide you the best mortgage rates possible, we've partnered up with the LARGEST mortgage broker in Canada by funded volume. Their size and volume makes it possible to discount the mortgage to ensure that you do receive the lowest mortgage rate.
Whatever your mortgage need, our team is here to help. There is never any pressure and no obligation. Start by selecting the inquire button that best suits your situation and someone will contact you.
Maximum Mortgage Loans

Residential

Home Purchase
Home Refinancing
Second Mortgage
Rental Property
Private Mortgage
Home Loan
Vacant Lot

Max LTV

95%
80%
80%
80%
80%
80%
75%

Commercial

Rental
Storefront
Office Building
Commercial Plaza
Industrial Space
Farm Financing
Acreage

Max LTV

80%
80%
75%
75%
75%
55%
55%

Mortgage Broker Services Available

** Select a service type for more information **

Why Use A Chatham Mortgage Broker?

1. SAVINGS - A Chatham mortgage broker has access to many more lenders then the well known banks and credit unions ensuring that you DO get the best rates possible.

2. CONVENIENCE - Obtaining a mortgage through me is quick, easy and convenient. I have the flexibility to work around your schedule. Most of the work can often take place over the phone or through email.

3. STRESS FREE - There is no need to negotiate. I will give you the lowest rate EVERY TIME.

4. COST - My service is free of charge to most consumers. Charges may apply when the borrower has bad credit or has an extremely high debt to equity ratio. A simple rule of thumb would be if every bank and credit union in Canada turns you down, there may be a fee.

5. ECONOMY OF SCALE - When dealing with a bank, a Chatham mortgage broker will often be able to get a much lower rate than the lowest rates offered to the consumer.

6. ETHICS AND INTEGRITY - As an Ontario mortgage agent I am licensed by the Financial Services Commission of Ontario (FSCO.GOV.ON.CA) and a member of the Canadian Association Of Accredited Mortgage Professionals (CAAMP.ORG), the lending officer at your bank is not. My license and membership can be confirmed at the links below.

View my FSCO license here
View my CAAMP membership here

7. NO CONFLICT OF INTEREST - As an Ontario mortgage agent I provide a service. The service I offer is to find you the lender with the lowest interest rates, to provide you with flexible mortgage options and to provide unbiased answers to your questions. The mortgage officer at your bank is there to sell you their employer's product.

Chatham Economy and Industry
Chatham-Kent has an increasingly diverse economy, with a base in the agricultural and automotive sectors. The municipality and senior levels of government are keen to promote continuing diversification.
Located in the "industrial heartland", Chatham's roots in the automotive sector go back to Gray-Dort Motors Ltd., one of Canada's earliest automobile manufacturers. (Chatham was also the birthplace of Hank Chrysler, father of Walter P. Chrysler, founder of the Chrysler automobile company). Today, a heavy truck plant operated by Navistar International Corporation is one of the largest employers in the city. Other auto industry plants in the municipality include AutoLiv Canada in Tilbury (airbags), Mahle in Tilbury (emissions controls and plastics).
Chatham-Kent is the headquarters for Pioneer Hi-Bred Limited (a division of DuPont), a major agricultural seed breeding and biotechnology company. Omstead Foods, founded in Wheatley in 1911 is now the largest fresh fish producer in Canada and second largest frozen vegetable processor. In 1996, Chatham became the home of Commercial Alcohols, which is the largest ethanol plant in Canada, and one of the largest in the world. It produces ethanol for industrial, medical, and beverage uses. In January 2005, the plant was named as one of Canada's 50 best managed companies. There are plans to double the size of the current Chatham facility.
Chatham houses the headquarters of Union Gas, a natural gas utility and Spectra Energy company. Other energy related activities include wind farms near the shores of Lake Erie.
Chatham Communities
The Municipality of Chatham-Kent currently consists of the communities of Appledore, Arkwood, Bagnall, Baldoon, Bates Subdivision, Bearline, Beechwood, Blenheim, Botany, Bothwell, Bothwell Station, Bradley, Briarwood Estates, Cedar Springs, Chatham, Clearville, Coatsworth, Croton, Darrell, Dawn Mills, Dealtown, Dover Centre, Doyles, Dresden, Duart, Eatonville, Eberts, Electric, Erie Beach, Erieau, Fargo Station, Fletcher, Florence, Glenwood, Grande Pointe, Guilds, Highgate, Holiday Harbour, Huffman Corners, Jeannette, Jeannette's Creek, Kent Bridge, Kent Centre, Lake Morningstar, Louisville, McKay's Corners, Merlin, Mitchell's Bay, Morpeth, Muirkirk, Mull, New Scotland, North Buxton, North Thamesville, Northwood, Oldfield, Oungah, Ouvry, Pain Court, Palmyra, Pinehurst, Port Alma, Port Crewe, Prairie Siding, Quinn, Raglan, Renwick, Rhodes, Ridgetown, Ringold, Rondeau Bay Estates, Selton, Shrewsbury, South Buxton, Stevenson, Stewart, Thamesville, Thornecliffe, Tilbury, Troy, Tupperville, Turin, Turnerville, Valetta, Van Horne, Vosburg, Wabash, Wallaceburg, Wheatley, Whitebread, Wilson's Bush.
Chatham-Kent City Initiatives and Planning
Click the link to see the latest Chatham-Kent Official Plan.
Chatham Property Tax Rate
Click the link to view the most recent Chatham property tax rate.
---

Call Today

For All Of Your Chatham Mortgage Needs
If you are looking for a mortgage in Ontario it has never been a better time to get financing. Canadian mortgage rates are at a historic low and the housing market has proven over the last few years how resilient our market is. I am confident that with Ontario's transit expansion plans and Canada's stance on immigration that the province will see a nice surge in home prices over the next 5 -15 years. Trillium Mortgage is your mortgage broker with over 20 years of experience helping Ontario home owners. If you are looking for Chatham mortgage brokers with experience, that you can trust and a large network of established lenders, call Trillium mortgage broker today.
Home Mortgage / Mortgage Refinancing

If you are looking at buying a new home or looking to refinance your current home we will find you the lowest mortgage rates for your purchase or refinance. Purchases up to 95% and refinancing up to 80%.

First Time Home Buyers

The prospects are bright if you are a first time home buyer. If you are a first time home buyer give me a call today. I can help you understand the many opportunities currently available for first time home buyers. Check out our mortgage calculator on the side bar, this will help you figure our how much you can afford. We can help first time home buyers save with the lowest rates anywhere. First time home buyers can purchase a home with as little as 5% down.

Commercial Financing

If you are a commercial property owner in need of a Chatham commercial mortgage broker, call today. We have many commercial lenders who can help no matter what or where your property is. Trillium offers commercial mortgage broker services for rental properties, plaza's, industrial space, office buildings, construction financing, farm mortgages, acreage and much more. Private commercial mortgage lenders are also available. If you are looking for the lowest commercial mortgage rates, call us today.

Rental Properties

I can help real estate investors local or abroad in need of a mortgage for a rental property. Whether you are a first time rental property owner or purchasing your eighth property we can help you. Rental mortgages for properties available for up to 85% loan to value.

Private Mortgage Lenders

Are you in need of a private mortgage? Trillium mortgage broker is a leader in offering private mortgages and has access to an established and well reputable network of private lenders. We can offer the lowest rates for your private mortgage. Private mortgages for properties available for up to 85% loan to value

Second Mortgage / Home Loans / Debt Consolidation Loan

We offer second mortgages, home loans and debt consolidation loans up to 85% loan to value. Bad credit histories are our specialty. Even if you are being foreclosed, are in power of sale or have recently gone bankrupt, we can help you. We offer the lowest interest rates on your second mortgage, home loans and debt consolidation loan needs.

Vacation Home / Cottage / Second Home

Are you buying or refinancing a vacation home, second home or a cottage? Trillium Mortgage is a Chatham mortgage broker who can find you the lowest interest rate for your dream getaway or second home. Vacation homes, cottages and second homes can be purchased with as little as 5% down.