Trillium Offers Barrie Mortgage Broker Services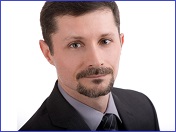 Lawrence Kobescak
License # M09001790
Toll Free 888-414-8840
Hi, I'm Lawrence and welcome to Ontario Mortgage Superstore.com. I'm a mortgage agent with Trillium Mortgage broker. Trillium has been providing residents across Ontario with prime, alternative and private mortgage lending for over 20 years.
We specialize in second mortgages, private mortgages and alternative lending of homes for clients with bad credit, even under a power of sale. Whether you are purchasing a home, refinancing your mortgage, taking equity out of your home or switching lenders for a better mortgage rate, we may be able to help you. Trillium mortgage has one of the largest networks of private second mortgage lenders in Ontario.
Ontario Mortgage Superstore.com also offers some of the lowest mortgage rates in all of Ontario, even compared to the largest mortgage rate comparison websites. How do we beat the major banks and other Ontario mortgage brokers? To ensure that we provide you the best mortgage rates possible, we've partnered up with the LARGEST mortgage broker in Canada by funded volume. Their size and volume makes it possible to discount the mortgage to ensure that you do receive the lowest mortgage rate.
Whatever your mortgage need, our team is here to help. There is never any pressure and no obligation. Start by selecting the inquire button that best suits your situation and someone will contact you.
Maximum Mortgage Loans

Residential

Home Purchase
Home Refinancing
Second Mortgage
Rental Property
Private Mortgage
Home Loan
Vacant Lot

Max LTV

95%
80%
80%
80%
80%
80%
75%

Commercial

Rental
Storefront
Office Building
Commercial Plaza
Industrial Space
Farm Financing
Acreage

Max LTV

80%
80%
75%
75%
75%
55%
55%

Mortgage Broker Services Available

** Select a service type for more information **

Why Use A Barrie Mortgage Broker?

1. SAVINGS - A Barrie mortgage broker has access to many more lenders then the well known banks and credit unions ensuring that you DO get the best rates possible.

2. CONVENIENCE - Obtaining a mortgage through me is quick, easy and convenient. I have the flexibility to work around your schedule. Most of the work can often take place over the phone or through email.

3. STRESS FREE - There is no need to negotiate. I will give you the lowest rate EVERY TIME.

4. COST - My service is free of charge to most consumers. Charges may apply when the borrower has bad credit or has an extremely high debt to equity ratio. A simple rule of thumb would be if every bank and credit union in Canada turns you down, there may be a fee.

5. ECONOMY OF SCALE - When dealing with a bank, a Barrie mortgage broker will often be able to get a much lower rate than the lowest rates offered to the consumer.

6. ETHICS AND INTEGRITY - As an Ontario mortgage agent I am licensed by the Financial Services Commission of Ontario (FSCO.GOV.ON.CA) and a member of the Canadian Association Of Accredited Mortgage Professionals (CAAMP.ORG), the lending officer at your bank is not. My license and membership can be confirmed at the links below.

View my FSCO license here
View my CAAMP membership here

7. NO CONFLICT OF INTEREST - As an Ontario mortgage agent I provide a service. The service I offer is to find you the lender with the lowest interest rates, to provide you with flexible mortgage options and to provide unbiased answers to your questions. The mortgage officer at your bank is there to sell you their employer's product.

About Barrie
Barrie is a vibrant and attractive city with swimmable beaches and challenging ski opportunities on our doorstep. An abundance of parkland, totalling over 90 parks, comprising in excess of 300 ha. are scattered throughout the city. Several of these parks line beautiful Kempenfelt Bay with extensive biking, roller blading and walking trails. Cultural attractions include the renowned Gryphon Theatre, and international concert and performance venue at the Barrie Molson Centre, a 4,200 seat multi-purpose entertainment facility, and the MacLaren Art Centre.
A $120 Million, health care facility was constructed in 1997 adjacent to Georgian College. The location provides easy access for those in need of its services. The hospital provides 297 acute care beds and 270 operational beds. The hospital location adjacent to the college provides a unique opportunity for cooperative training, research and clinical trials, unequaled in North America.
The City is home to a 40,000 sq. ft. state-of-the-art public library, located in Downtown Barrie at the junction of Worsley and Owen Street. Barrie Public Library is open 7 days a week and houses a multimedia collection that serves residents of all ages in the City of Barrie. Alongside usual library services the library also offers free Internet access to patrons, plus a wide variety of adult and children's programmes. Information Barrie is a service of the Barrie Public Library, providing information about community groups, agencies, government offices, churches, daycare, schools, etc.
Barrie City Planning Initiatives
In response to Council direction to study Intensification as a means of accommodated anticipated population growth, and the release of 'The Growth Plan for the Greater Golden Horseshoe', the City of Barrie is initiating an intensification strategy to encourage growth through increased residential density and mixed use development.
The Planning Department has prepared a study which recommends appropriate areas and policies to guide intensification initiatives through-out the City. The strategy, approved in principle by Council on November 3, 2008, establishes four (4) principle areas where intensification is promoted:
The Urban Growth Centre (UGC) comprised of the historic neighbourhoods of downtown Barrie and Allandale Centre;
Intensification Corridors consisting of arterial roads radiating from the UGC to Hwy. No. 400;
Intensification Nodes at significant intersections along the designated corridors; and
The Major Transit Station Area designated by the GO train station at Yonge St. and Mapleview Ave.
A more dense population can better support neighbourhood facilities in locations that encourage walking and are easily accessible by transit. Reducing our reliance on automobiles benefits the environment, and will ultimately create a more social and cooperative atmosphere for residents. The importance of good urban design and minimizing impacts on existing neighbourhoods is key to the success of intensification projects.
For the most recent urban development initiatives in Barrie, see City Of Barrie Official Plan.
Barrie Property Taxes
Click the link to view the most recent property tax rates for Barrie.
---

Call Today

For All Of Your Barrie Mortgage Needs
If you are looking for a mortgage in Ontario it has never been a better time to get financing. Canadian mortgage rates are at a historic low and the housing market has proven over the last few years how resilient our market is. I am confident that with Ontario's transit expansion plans and Canada's stance on immigration that the province will see a nice surge in home prices over the next 5 -15 years. Trillium Mortgage is your mortgage broker with over 20 years of experience helping Ontario home owners. If you are looking for Barrie mortgage brokers with experience, that you can trust and a large network of established lenders, call Trillium mortgage broker today.
Home Mortgage / Mortgage Refinancing

If you are looking at buying a new home or looking to refinance your current home we will find you the lowest mortgage rates for your purchase or refinance. Purchases up to 95% and refinancing up to 80%.

First Time Home Buyers

The prospects are bright if you are a first time home buyer. If you are a first time home buyer give me a call today. I can help you understand the many opportunities currently available for first time home buyers. Check out our mortgage calculator on the side bar, this will help you figure our how much you can afford. We can help first time home buyers save with the lowest rates anywhere. First time home buyers can purchase a home with as little as 5% down.

Commercial Financing

If you are a commercial property owner in need of a Barrie commercial mortgage broker, call today. We have many commercial lenders who can help no matter what or where your property is. Trillium offers commercial mortgage broker services for rental properties, plaza's, industrial space, office buildings, construction financing, farm mortgages, acreage and much more. Private commercial mortgage lenders are also available. If you are looking for the lowest commercial mortgage rates, call us today.

Rental Properties

I can help real estate investors local or abroad in need of a mortgage for a rental property. Whether you are a first time rental property owner or purchasing your eighth property we can help you. Rental mortgages for properties available for up to 85% loan to value.

Private Mortgage Lenders

Are you in need of a private mortgage? Trillium mortgage broker is a leader in offering private mortgages and has access to an established and well reputable network of private lenders. We can offer the lowest rates for your private mortgage. Private mortgages for properties available for up to 85% loan to value

Second Mortgage / Home Loans / Debt Consolidation Loan

We offer second mortgages, home loans and debt consolidation loans up to 85% loan to value. Bad credit histories are our specialty. Even if you are being foreclosed, are in power of sale or have recently gone bankrupt, we can help you. We offer the lowest interest rates on your second mortgage, home loans and debt consolidation loan needs.

Vacation Home / Cottage / Second Home

Are you buying or refinancing a vacation home, second home or a cottage? Trillium Mortgage is a Barrie mortgage broker who can find you the lowest interest rate for your dream getaway or second home. Vacation homes, cottages and second homes can be purchased with as little as 5% down.